New Retailer Resources
Quick Links for this Page:  
Your Territory Sales Rep |  How to Place an Order |  Shipping & Delivery Information |  Returns & Damage Claims   
Who Is Southeast Pet?
 
Southeast Pet is the only employee-owned distributor in the Southeast.  "Southeast Aquatics" was started by Greg and Holly Judge in 1975, and we have come a long way from being a tropical fish distributor. Two years later, Greg and Holly Judge saw an opportunity to expand beyond fish and invested in a small pet supply company becoming Southeast Pet. In 2015, the Judge's sold the company to the employees as an ESOP (Employee Stock Ownership Plan).
Succeeding as a distributor to independent pet retailers requires independent thinking. This does not mean simply filling orders, but fueling retailer growth by understanding the difference between trends and fads and by offering an innovative mix of premium products and unsurpassed customer service. 
 

   Our Focus is Independent Retailers
   As an employee-owned distributor, we feel uniquely qualified to meet the needs of the independent pet retailer.
  

   210,000 sq ft of Warehouse Space
   Southeast Pet is comprised of two conveniently located distribution centers.
  

   Our Team Members are Passionate
   Our team has the experience, knowledge, dedication & core values required to meet the needs of our retailers.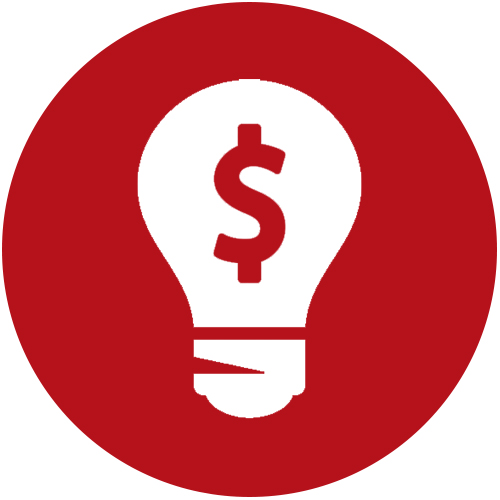 Diverse & Innovative Products are our Specialty
   Specializing in products that are designed to help our retailers best compete in an ever changing market.
 
Every territory has a designated territory sales representative who is there to assist you with questions you may have regarding our brands, your orders or deliveries.  You will also have an inside sales representative to help sevice your account. 
 
To contact a sales representative, call 770.948.7600, then press 1 to reach Inside Sales when prompted.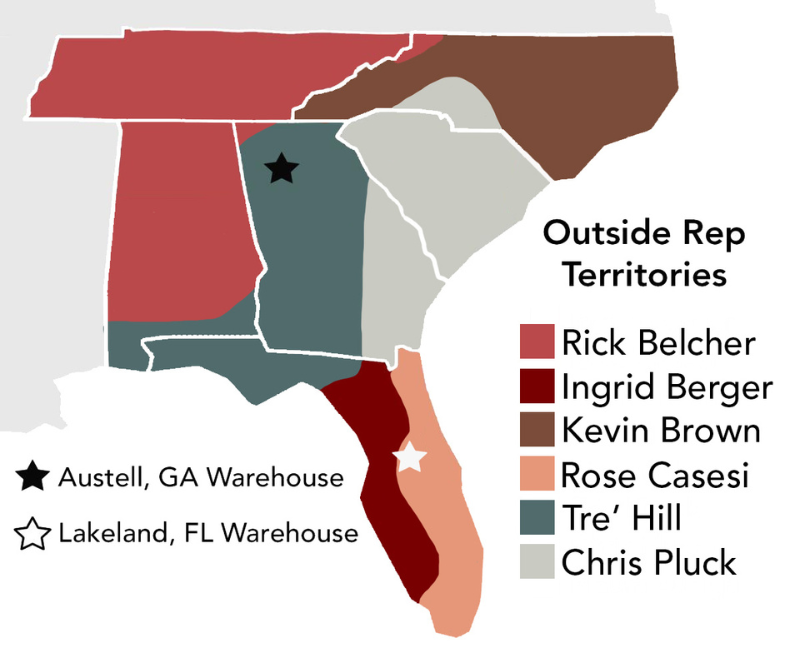 Ingrid Berger

Territory: North FL & West Coast FL

Email: iberger@southeastpet.com

Cell: 352.409.0208

 Ingrid has been in the Pet Industry since 1997, beginning her pet career at a small pet food distributor in Florida.  She considers herself a nutrition fanatic and loves spending time with her French Bulldogs.

 

 

Rose Casesi

Territory: NE Coast Florida & Coastal GA

Email: rcasesi@southeastpet.com

Cell: 631.402.2062

 Rose has been in the Pet Industry since 2009 first working at a retail store in Pennsylvania. Since then she worked for multi-chain stores and manufacturing before coming to Southeast Pet. 

 

 

Rick Belcher

Territory: Tennessee & North Alabama

Email: rbelcher@southeastpet.com

Cell: 931-922-8009

 Rick has worked in pet retail for 13+ years. Rick started his career managing a pet retail store and eventually became their lead buyer. Rick has since served as a territory rep for a manufactuer & now supports Southeast Pet's TN & North AL accounts. Rick spends his free time with his lovely wife, two kids, two cats, and a dog.

 

Kevin Brown

Territory: Eastern North Carolina & Coastal South Carolina

Email: kbrown@southeastpet.com

Cell: 336-269-51549

Kevin has been in the pet industry for over 13 year with experience in all aspects of manufacturing, distribution and retail.  He has called North Carolina home for 20 year with his wife, two boys and a senior Boxer.  His love for the industry is rooted in helping people make the best decisions for their pets who cannot make them for themselves.

 

Tre' Hill

Territory: North Georgia & Metro Atlanta

Email: thill@southeastpet.com

Cell: 706.987.7098
 
Tre has been in the Pet industry since 1994, working after school at a local pet store. Tre has worked in retail chains and manufacturing, he currently spends his free time at home on his hobby farm making knives.

 

 

 

 

Pam Johnson

Territory: Special Projects

Email: pjohnson@southeastpet.com

Cell: 615.533.9953
 
Pam has been in the Pet Industry since 1976, beginning her career at a Garden & Pet Center in Wilmington, NC running the family business.  Her life has been focused around pets and she spend her quality time at home with her beloved Boston Terrier.

 

 

Chris Pluck

Territory: Western NC & South Carolina

Email: cpluck@southeastpet.com

Cell: 704.728.3047
 
Chris has been in the Pet Industry since 1995, beginning his career at his family's pet food distribution business.  Chris is an expert in distribution, ensuring his customers get the best service. His life outside of the pet industry is centered around his wife and 3 kids.

 

 

 


 

 

 
How to Place an Order
 
Website Ordering Information
 
Once you have completed your customer registration with us, you can register for an online shopping account here:  www.southeastpet.com/registration  
 
After registering click on the "Shop" link on the Southeast Pet Home Menu Bar.
Southeast Pet Shopping Website www.southeastpet.com
 
Email Purchase Orders – POS System to orders@southeastpet.com
Fax Orders - 678.623.3184

Southeast Pet Quick Order App- Download from your App Store

Phone Orders – Call your Sales Representative at 770.948.7600

When ordering, please use complete 10 or 12 digit UPC codes to assure accuracy.

Orders should be completed by preferred order times given to you by Inside Sales.
   
The Southeast Pet Shopping Site
Account Information
Orders:  This is where you can find open orders, historical orders (with product showing), open returns, and open credits
Invoices:  This where you can find closed/paid invoices, returns, and credits
 
Quick Order Entry 
This is where you can upload your excel or text file order from your Purchase Order System.  Please refer to instructions on how to use this feature.
 
Search Products/Start Shopping
If you're not using the Quick Order function and prefer to search the website by item, this is one of the places to start.
 
By Category
This allows you to search products by product category.  Within each category is a further breakdown.  This is not broken down by manufacturer. 
 
By Manufacturer
This allows you to search products by manufacturer.  Within each Manufacturer is a further breakdown of products by category.
 
New
This is a listing of all new products carried by Southeast Pet.
 
Closeouts
This is a listing of all discontinued products at Southeast Pet.  This includes products discontinued by the manufacturer as well as products discontinued by Southeast Pet.
 
Specials
This is where you can find products in our Sales Flyer.  Please note the specific dates for promo's as this catalog changes every 2 months.
 
Set Active Favorite List
This function allows you to create and select favorite lists of items that you frequently purchase.  You can create lists for each category/aisle within your store.
 
My Favorites
This function shows you all your favorited items.  If you see a product on the website that you order frequently, click on "favorite" below the item to add it to your Favorite List.  This helps make ordering on the website quicker and reduce search time.
 
Current Cart
Here you can view the items and product information that you've added to your cart.  Once your order is complete, you'll need to click on "proceed to checkout" at the bottom of the page.  You'll be prompted to a second page where you have two options for your order. 
 
 "Combine" -  This is helpful if you submit an order and then realized you forgot a bag of food.  On the drop-down menu next to the box, select your previous order submitted to add the food to the order.  This helps reduce the number of invoices you receive.
 
"Create Standalone Order" -  This creates an entire separate invoice.  Mainly used as your primary order function.  But can be helpful if you have a large special order for a customer that you would like on a separate invoice.
 
My Carts
Here you can view all your open carts that you've created.  Some stores will create a cart at the beginning of the week and build it throughout the week before their order day. 
 
Start New Cart
Here you can start a new cart separate from the one you were working on before.  This is helpful if you're looking at new products to bring in, but aren't just ready for them.  Start a new cart and it will keep it separate from the cart you were using for your weekly order.
  
Shipping & Delivery Information
 ​ 
Your Inside Sales Team will give you Specific Order & Delivery Days


 

Orders are delivered weekly on Southeast Pet Trucks on Pre-Determined Delivery Days. We do not service residential accounts nor deliver into residential areas.


 

Customers that may qualify as accounts but may not qualify for delivery are welcome to pick up at our warehouse (aquarium maintenance, rescues, etc.)
Southeast Pet Truck Delivery


Southeast Pet offers delivery on our truck fleet in our coverage area

Minimum order of $700 is required for delivery from both warehouses. Orders below minimum will not be shipped.

Fuel Surcharge Fee applies

If for any reason, not of our making, we are unable to deliver an order, we reserve the right to assess a redelivery fee.


 

Pick-up Orders – available Tuesday through Friday, and must be submitted at least a day in advance. Orders can be placed up to 3:00 p.m. the day before pick-up is desired.  Orders submitted on Friday will not be available for pick-up until Tuesday.
 
UPS Orders - Available any day of the week, but retailer is responsible for shipping/freight charges. Order must be placed by 11:00 a.m. for same day shipment. Please place UPS orders with your Sales Rep.
 
Drop Ship available on select vendor orders
Click Here for Southeast Pets Consumer Returns forms & Damage Claims